Beattie
Mark Beattie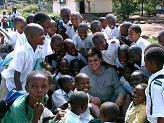 Welcome to my home page!
As Director of Student Services for Gonzaga Virtual Campus, I serve lifelong learners by providing accessible, appropriate, and effective education while celebrating individual diversity across space and time. Please fell free to contact me should you have any questions or desire further information about the distributed learning opportunities at Gonzaga Univeristy.
Thank you,
Mark
Mark Beattie
Dir. of Student Services
Gonzaga Virtual Campus
502 East Boone Ave
MSC Box 2616
Spokane, WA 99258
509.313.6658 direct
509.313.6232 fax
beattiem@gonzaga.edu
Office Location:
Tilford 317
Office Hours:
Office hours are available by appointment; either face-to-face or virtual.