Garvin
Biography

Dr. Blaine Garvin
Professor
502 East Boone Ave
AD Box 063
Spokane, WA 99258
509.313.6745 direct

Office Location:
CG 415
Office Hours:
On leave from department, 2012-3. I may be found in the Dean's Office, CH 416.
Bio:
B.A., Swarthmore College, 1965; M.A., University of California at Berkeley, 1966; Ph.D., University of California at Berkeley, 1973.
Department

Political Science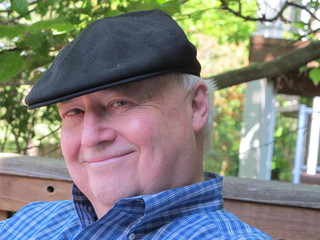 Born in Denver, Colorado in 1943, I grew up in Golden, roughly half-way between and within walking distance of the School of Mine and the Coors Brewery.
I graduated from Swarthmore College in Pennsylvania in 1965. From that hotbed of student activism I went to another – the University of California at Berkeley. I left Berkeley with an M.A. [1966] and a Ph.D. [1973] in political science – and with the keen sense that a research factory made a poor place to spend one's life.
Gonzaga, on the other hand . . .
From the start Gonzaga nourished this teacher. The start was the fall of 1971 after Fr. Frank Costello and the other members of the Political Science Department invited me to say what I knew about American politics and political theory. Six thousand students later I'm still at it – to my immense satisfaction.
Today I live on the skirt of Brown's Mountain with my wife Susan [Susan Williams, GU class of '76], Until recently we shared our lives with our sheepdog Rebecca, who was in a class by herself. We miss her every day.
The crisp air of my hometown was suffused with the sweet smell of barley malt. Now I'm pleased that things have come full circle: my son Sean makes his living making beer down in Bend, Oregon. More importantly, he and Sarah are the proud parents of four-year old Carter.