Dr. Steven C. Zemke
Mechanical Engineering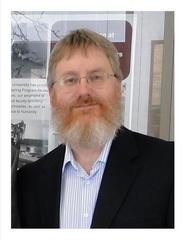 Professional Interests: Collaborating with colleagues on developing methods for effective teaching and learning of teamwork and design.
Teamwork: Developing a research-based body of knowledge for teamwork, researching how student learn teamwork, developing instructional methods that enable students to learn teamwork.
Design: Research in the cognitive basis for learning and enacting design practices.
Pedagogy: Communities of practice for improving instructional skills.
Position: Professor of Mechanical Engineering
Phone: (509) 313-3554
Office: Herak 246
Email: zemke@gonzaga.edu

Education:
University of Idaho Mechanical Engineering Ph.D ME 2005
Northwestern University Mechanical Engineering MSME 1980
University of Washington Mechanical Engineering BSME 1977
Biographical Description: Steven Zemke, Ph.D., has been involved in engineering design and teamwork for over thirty years as a professional engineering, university professor, and researcher. He is the current Director for the Center for Engineering Design and Entrepreneurship at Gonzaga University in Spokane, Washington and teaches engineering design and teamwork courses. He two research foci are how students learn design and teamwork and how understanding of learning can be used to create more effective pedagogies. Prior to teaching Dr. Zemke was a professional product designer for over twenty years with emphasis on mechanical packaging of microwave circuitry.