Elisabeth Bennett
Personal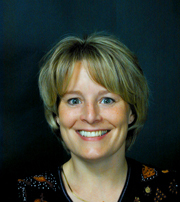 Welcome! I am Dr. Elisabeth Bennett. I prefer to be called "Lisa." I earned a doctorate from University of Utah in Counseling Psychology. I have been teaching for Gonzaga University since 1994 and am serving as the Director of the Clinical Mental Health Counseling Track.
I am passionate about this profession and am pleased to be a counselor educator. I currently teach primarily clinical courses such as practicums and internships. When I am lucky, I get to teach didactic courses like psychopathology and assessment. In any case, teaching is a pleasure. My style of teaching is a blend of traditional lecture format and interactive methods such as small group discussions, small group exercises, group and individual projects, papers, and collaborative examinations. I am one who enjoys the process of updating courses so that the content is fresh and useful. I have had a diverse set of practical experiences from which to pull a large number of descriptive examples. I believe that greater diversity in teaching instills a greater likelihood of learning and greater ability to apply that learning to the practical setting.
Keeping current in the literature as well as in practice is important to me. I maintain a very small private counseling practice including individual, couples, group, and family therapy with ages ranging from children through geriatrics. This practice keeps me current in the literature, keeps me fresh in application, and provides a base for teaching the application of educational materials for practicum, internship, and practice beyond graduate school. I tend to be psychodynamic in orientation though I believe that most theories are helpful both in building the critical counseling relationship and in the orchestration of the process. A big bag of skills and techniques helps facilitate growth.
I am an active member of the American Counseling Association, ASERVIC, ACES, WCA, WASERVIC, WSACES, and just finished my term as past president of the Washington Counseling Association. For the last several years I have worked closely with students to prepare and present research at both national and regional conferences within these professional organizations. I believe strongly in helping students find footing as burgeoning professional counselors. Almost all of our students who come to our program as a stepping stone to doctoral work do presenations...and most are successful in their application!
In addition to my work life, I am a wife and mother. Parenting is the greatest and most cherished responsibilty I have. (My family is always first; still, I work diligently to assure that students' needs are met in an effective and timely manner). In addition to enjoying family activities such as the kids' sporting events, I also enjoy my potter's wheel, reading, gardening, tennis, basketball (coaching, mostly), and swimming when I have a moment to balance my very busy schedule!
I am glad to help you with any information you may need in regard to our Department of Counselor Education, our four programs--Marriage and Family Counseling, School Counseling, Clinical Mental Health Counseling, and Counselling (in Canada), or anything else to aid you in making your way into and through our graduate program. Just email me your questions!