Bonilla Home Page
Check out my website

http://bonillalab.weebly.com/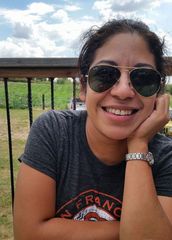 Carla Y Bonilla, Ph.D.




Assistant Professor




Biology Department




Gonzaga University




502 East Boone Avenue




Spokane, WA 99258



Office Hughes Hall 009
Lab Hughes Hall 006



Phone: (509) 313-5594




Fax: (509) 313-5804




e-mail: bonilla@gonzaga.edu




Research
Oxidative stress is a fact of life for pathogenic bacteria, eukaryotic metabolically active cells and any organism in an aerobic environment

.

Our

research focuses on studying the response to oxidative stress of the soil bacterium, Bacillus subtilis.
B. subtilis uses the stressosome, a multiprotein complex, to sense its environment and we are interested in asking
the following questions: what are the roles of the individual sensors, what are the molecular protein interactions that control their activities, and what other signals does the stressosome sense besides physical environmental stress? Our preliminary results suggest the stressosome also senses oxidative stress.
We approach these questions using a combination
of genetics, biochemistry, molecular and microbiology techniques.
Students in my lab will study the bacterial response to oxidative stress including reactive oxygen species, reactive nitrogen species and disulfide stress. Student projects range from classical microbial physiology assays to modern molecular techniques to understand gene expression of stressosome genes and regulation at the protein level.

Courses
Information Flow in Biological Systems (Bio105)

Phage Discovery Lab (Bio105L)

Molecular Biology Lecture and Lab (Bio456)

Bacterial Group Behaviors (Bio399)
Bacterial Pathogenesis (Bio399)

Advanced Cell Biology (Bio351)