Connolly
Home Page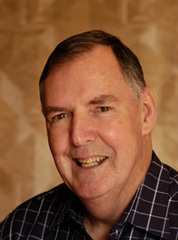 Fr. Michael Connolly S.J., Associate Professor of Political Science, 1990; specialties include the politics of Russia, China, and the Pacific Rim, the transition from to tyranny to democracy, comparative government, global issues, and the political economy of underdeveloped nations.
Degrees obtained as follows:
Ph.D., Monash University, 1986
M.A.L.D., Fletcher School of Law and Diplomacy,
Tufts University, 1973
B.D., Boston College, 1968
M.A., Boston College, 1961
B.A., Boston College, 1960

After having worked and studied as a Jesuit priest in Japan, Iraq, Jamaica, Australia and the Philippines for a decade and a half, and having earned a Master of Arts in Law and Diplomacy at the Fletcher School of Law and Diplomacy at Tufts University as well as a Ph.D. in Politics at Monash University (Melbourne, Australia), Fr. Michael J. Connolly, S.J., has been teaching Comparative and International Politics at Gonzaga University since 1983. Having served as Chair of the Political Science Department and Director of the International Studies Program, Fr. Connolly, S.J., enjoys teaching about the politics of numerous foreign countries such as China, Japan, Indonesia, India, Iraq, Iran, Nigeria and Zimbabwe as well as about significant global issues such as terrorism, world trade, globalization, the North-South gap, human rights, ethnic conflict, and environmental degradation.