Ferch
Home Page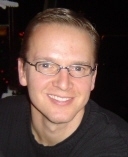 Shann Ray Ferch, PHD, MFA


G O N Z A G A U N I V E R S I T Y
P R O F E S S O R O F L E A D E R S H I P S T U D I E S
---
Shann is a husband, father, professor, author and leadership consultant.

As Professor of Leadership Studies with the internationally-recognized Ph.D. Program in Leadership Studies at
Gonzaga
University
(
www.gonzaga.edu/doctoral
), his emphasis is on the nature of forgiveness and how servant-leadership honors personal and collective responsibility, and self-transcendence across the disciplines. Shann's story collection
American Masculine
(Graywolf Press), selected for Esquire's list of "Three Books Every Man Should Read," and named a Kirkus Reviews Best Book, Best Short Story Collection, and Editor's Choice Selection, won the Bread Loaf Writers' Conference Bakeless Prize, the High Plains Book Award, and the American Book Award. He is also the author of
Forgiveness and Power in the Age of Atrocity: Servant Leadership as a Way of Life
(Rowman & Littlefield/Lexington), an Amazon Top Ten Hot New Release in War and Peace in Current Events,
The Spirit of Servant Leadership
(Paulist Press), edited with Larry Spears, and Conversations on Servant Leadership: Insights on Human Courage in Life and Work (State University of New York Press (SUNY Press)), edited with Larry Spears, Mary McFarland, and Michael Carey. His novel American Copper (Unbridled Books) covers colonization, racism, and cultural dignity in the American West. His collection of poems,
Balefire
, appears with Lost Horse Press.



Dr. Ferch's work regarding leadership, organizational culture, and the human will to forgive and reconcile has appeared in scientific journals and other scholarly venues internationally including the

Voices of Servant-Leadership Series

,

Leadership Studies

, the

Global Servant-Leadership Research Roundtable

(the Netherlands),

Estudio Lederanca

(Brazil),

the Ninoy and Cory Aquino Center for Leadership

(the Philippines), and as a

Visiting Scholar in Leadership and Atonement

(South Africa). He has also served as a visiting scholar in Europe, South America, and Asia. As a poet and prose writer, his work has appeared in some of America's leading literary venues including

Poetry, McSweeney's

,

Narrative Magazine

,

StoryQuarterly

,

Best New Poets

,

Poetry International

,

and

Salon

(see

www.shannray.com

).

He has served as a National Endowment for the Arts Literature Fellow, and as a panelist for the National Endowment for the Humanities, Research Division. After earning a masters in clinical psychology from Pepperdine University, and a Ph.D. in systems psychology from the University of Alberta in Canada, he earned a dual MFA in poetry and fiction from The Inland Northwest Center for Writers at Eastern Washington University. Dr. Ferch is a systems psychologist in private practice, and has served as a research psychologist with the Centers for Disease Control, United States Government. As a lead consultant for Leadership Spirit International, in partnership with Principal consultant Paul Nakai, he designs and implements comprehensive executive coaching programs for CEO's and their leadership and management teams. His work with executives and organizational culture involves performance enhancement coaching, teambuilding, leadership development, personal effectiveness and resilience, and discernment with regard to conflict and organizational complexities.

The editor of The International Journal of Servant-Leadership, Dr. Ferch, in collaboration with senior advisory editor Larry Spears, CEO of the Spears Center for Servant-Leadership, publishes essays, science, and scholarly work dedicated to the wisdom, health, autonomy and freedom of others. The journal is published annually by State University of New York Press (SUNY Press) and the advisory board for the journal includes the following leaders and scholars of international influence: Margaret Wheatley, Peter Senge, Stephen Covey, Warren Bennis, Danah Zohar, Ron Heifitz, Pete Block, Parker Palmer, and David Cooperrider. Considered the foremost journal in the field, The International Journal of Servant-Leadership has published the work of Robert Greenleaf, Larry Spears, Margaret Wheatley, Peter Block, Peter Senge, Danah Zohar, Myrlie Evers-Williams, Ken Blanchard, and Parker Palmer, as well as scholars from around the world. See the IJSL website for more information, or email ferch@gonzaga.edu. In addition, Dr. Ferch has served as a member of the Greenleaf Center for Servant-Leadership Speakers Bureau, providing executive coaching and transformative organizational development, as well as delivering keynote presentations, workshopts, and organizational facilitation. He currently serves on the board of the Greenleaf Scholars Program, a group dedicated to furthering research on servant-leadership by providing funding for scholars.


Dr. Ferch grew up in Alaska and Montana, and lived on the Northern Cheyenne Reservation in southeast Montana. From this he gained the much-needed perspective of living as a minority in a Cheyenne culture that faces societal pressures with courage and dignity. Basketball and the inherent nuances of leadership in environments of intensity, rising from the basketball experience, became a significant life passion. He played college basketball at Montana State University and Pepperdine University and professional basketball in Germany. He also attained a BA in Organizational Communications and an MA in Clinical Psychology from Pepperdine. In his doctoral work at the University of Alberta the focus of his research was touch, forgiveness, and reconciliation among people who have suffered a breach in beloved relationship. He attributes his own love for people, landscape, and the divine possibility of the human heart to his father, Tom, and his mother, Sandy. He says of his wife, Jennifer, she wears the garment of praise instead of the spirit of despair, and of his three daughters, they are gifts of God, and with their joy they heal the world.

* Shann Ray Ferch Interviewed by Larry Spears on Servant Leadership *
Click on interviews 1 through 8 at:
http://www.youtube.com/results?search_query=shann+ferch+interview&aq=f

Research Interests

Servant-Leadership, Forgiveness, Atonement, Reconciliation, Gratitude

Books

American Masculine
Winner of the American Book Award for Literary Excellence
Winner of the Breadloaf Writers' Conference Katherine Bakeless Nason Prize for Literary Fiction
Winner of the High Plains Book Award
(2011, Graywolf Press)

Forgiveness and Power in the Age of Atrocity: Servant Leadership as a Way of Life
(2011, Rowman & Littlefield/Lexington)

The Spirit of Servant Leadership
with Larry Spears
(2011, Paulist Press)

Balefire: Poems
(2014, Lost Horse Press)

Conversations on Servant Leadership: Insights on Human Courage in Life and Work
(2015, SUNY Press)

American Copper
(2015, Unbridled Books)



Monographs

Servant-Leadership, Restorative Justice, and Forgiveness

(Voices of Servant-Leadership Series, 2003)

The Greenleaf Center for Servant-Leadership

Other Books as Contributing Author

Servant Leadership: Developments in Theory and Research
(Dirk van Dierendonck & Kathleen Patterson, 2010; Palgrave/McMillan)

Practicing Servant-Leadership:
Succeeding Through Trust, Bravery, and Forgiveness
(Larry Spears & Michele Lawrence, 2004; Jossey-Bass)

Journals

Edited by Shann Ferch and Larry C. Spears
The International Journal of Servant-Leadership, 2012-2013
The International Journal of Servant-Leadership, 2011
The International Journal of Servant-Leadership, 2010


The International Journal of Servant-Leadership, 2009


The International Journal of Servant-Leadership, 2008

The International Journal of Servant-Leadership, 2007

The International Journal of Servant-Leadership, 2006

The International Journal of Servant-Leadership, 2005

---

Courses in the Doctoral Program in Leadership Studies

777 Servant Leadership

700 Leadership Theory

708 Servant-Leadership, Restorative Justice, and Forgiveness
720 Principles of Research
711 Human Resources Development and the Nature of Community
756 Leadership and Psychology
778 Leadership and Film
730 Proposal Seminar
728 Conceptual Framework and Literature Review

---

Professional Experience

2005-pres. Professor of Leadership Studies, Gonzaga University


2000-2004 and 2010 Chair, Doctoral Program in Leadership Studies, Gonzaga University
1999-2004 Associate Professor of Leadership, Gonzaga University
1996-1999 Assistant Professor of Leadership, Gonzaga University
1995-1996 Adjunct Professor, Gonzaga University
1995-1996 Marriage and Family Therapist, St. Joseph Family Center
1995-1996 Instructor: Psychoeducation, St. Joseph Family Center
1994-1995 Psychology Intern, Glenrose Hospital, Canada
1993-1994 Teacher: Graduate Assistant, University of Alberta, Canada
1993-1994 Counselor in Training, The Family Center, Canada
1992-1993 Counselor in Training, Straight Talk, Los Angeles
1991-1992 Professional Speaker, NBC Camps Inc., Spokane
1990-1991 Professional Basketball, German Bundesliga, MTV Geissen, Germany
1986-1990 Publications Manager, Coach, NBC Camps Inc., Spokane

Professional Memberships

2006-pres.


2005-pres.

2000-2008

1996-pres.

1996-1998

International Leadership Association


The Academy of American Poets

Greenleaf Center for Servant-Leadership

American Association of Marriage & Family Therapists, Clinical Member

American Counseling Association

---

Current Scholarly Work in Leadership and Reconciliation

Ferch, S. R.. Editor, International Journal of Servant-Leadership

Advisory board for the journal includes Larry Spears, Margaret Wheatley, Warren Bennis, Ken Blanchard, Ron Heifitz, Peter Senge, Peter Block, David Cooperrider and Dana Zohar.




Ferch, S. R.. My current scholarly agenda includes ongoing research as well as books, articles, and book chapters on servant-leadership, forgiveness, gratitude, and systems understandings.

Representative Publications in Leadership and Reconciliation
Ferch, S.R. (2010). Consciousness, forgiveness, and gratitude: The interior of the Servant-Leader. Chapter in Book, Servant Leadership: Developments in Theory and Research. New York: Palgrave MacMillan.

Ferch, S. R. (2005). Servant-leadership, forgiveness, and social justice. Chapter in Book, Practicing Servant-Leadership: Leading through Hope, Courage, Forgiveness. San Francisco: Jossey-Bass.


Wilson, S. & Ferch, S. (2005). Enhancing resilience in the workplace through the practice of caring relationships. Organization Development Journal. 23 (4), 45-60.


Ferch, S. R. (2003). Servant-leadership, forgiveness, and social justice. Voices of Servant-Leadership Series. Greenleaf Center for Servant-Leadership, Indianapolis, IN. Essay published in the Greenleaf Center's internationally acclaimed series, edited by director Larry Spears. Other authors in the series include Margaret Wheatley, James Autry, and John Bogle.



Wilson, S. & Ferch, S. (2004). Caring leadership in organizational life. Estudio Lederanca, Brazil.


Ferch, S. R. & Ramsey, M. (2003). Sacred Conversation: A response to unavoidable suffering. Canadian Journal of Counseling, 37(1), 16-27.

Ferch, S. R. & Mitchell, M. (2001). Intentional forgiveness in relational leadership: A technique for enhancing effective leadership. Leadership Studies, 7(4), 70-83.

Ferch, S. R. (2001). Generational healing: A client's experience of an intervention to promote forgiving and healing the generational bond. Marriage and Family: A Christian Journal, 4(2), 173-179.

Ferch, S. R. (2001). Relational conversation: Meaningful communication as a therapeutic intervention. Journal of Counseling and Values, 45(2), 118-135.

Ferch, S. R. (2001). Generational conversation: A technique for forgiving and healing the generational bond. Marriage and Family: A Christian Journal, 4(1), 21-30.

Ferch, S. R. (2000). Meanings of touch and forgiveness: A hermeneutic phenomenological inquiry. Counseling and Values, 44(3), 155-173.

Ferch, S. R. (2000). Intrapsychic versus systems approaches to clinical work: A response. Marriage and Family: A Christian Journal, 3(3), 273-276.

Ferch, S. R. (1999). Marital forgiveness: A case study of forgiveness and multiple extramarital affairs. Marriage and Family: A Christian Journal, 2(2), 159-170.

Ferch, S. R. (1998). Intentional forgiving as a counseling intervention. Journal of Counseling and Development, 76(3), 261-270.

Representative Publications in Leadership and the Fine Arts

Shann Ray. The Great Divide. The Better of McSweeney's, Volume Two.

Shann Ray. My Dad in America. Poetry.

Shann Ray. Hesperus. Poetry.

Shann Ray. The Hunter's Son.
Winner of the Poetry Quarterly Poetry Prize

Shann Ray. Invocation. Ruminate.

Shann Ray. Black Kettle. Fugue.

Shann Ray. Icarus, USA. Borderlands.

Shann Ray. The Suicide Elegies.
Winner of the Subterrain Poetry Prize.

Shann Ray. Rodin's The Hand of God.
Winner of the Crab Creek Review Fiction Prize.

Shann Ray. The Miracles of Vincent Van Gogh.
Winner of the Ruminate Short Story Prize.

Shann Ray. The Violence Elegies. Poetry International.

Shann Ray. The Great Divide. McSweeney's.
(nominated for a Pushcart Prize by editors Dave Eggers and Eli Horowitz)

Shann Ray. The World Clean and Bright. William and Mary Review.

Shann Ray. A Quiet Poem About Marital Sex. Best New Poets.



Shann Ray. Servatio Laederis: Servant-leadership.

Entry in The Future Dictionary of America. Mcsweeney's Publishing.

Shann Ray. How We Fall. Montana Quarterly.





Shann Ray. The Dark Between Us. StoryQuarterly.

Shann Ray. Mrs. Secrest. Narrative Magazine.

Shann Ray. Before He Sleeps. Northwest Review.

Shann Ray. Three From Montana. Big Sky Journal.

Shann Ray. In the Half-light. Talking River Review.

Shann Ray. How We Fall. Pacific Northwest Inlander.

1st Prize, annual short story contest. Artwork by Rick Gendron.

Shann Ray. The Way Home. South Dakota Review

Representative International, National, and Regional Presentations

Ferch, S. R. *ongoing presentations in leadership, forgiveness, and gratitude, yearly

Ferch, S. R. (2008, July) Servant-leadership and the interior of the leader.

Global Servant-Leadership Research Roundtable.

Erasmus University, Rotterdam, The Netherlands.

Ferch, S. R. (2006, June). Servant-leadership and the legacy of Larry Spears. International Conference on Servant-leadership, Indianapolis, ID.

Ferch, S. R. (2004, June). Servant-leadership in the context of cultural diversity. Director of panel discussion. International Conference on Servant-leadership, Indianapolis, ID.

Ferch, S. R. (2004, June). Servant-leadership and forgiveness. International Conference on Servant-leadership, Indianapolis, ID.

Ferch, S. R. (2004, July). The servant-leader, forgiveness, and deep systems work. Keynote address. Cincinnati Leadership Consortium, Cincinnati, OH.

Ferch, S. R. (2004, August). The servant-leader and one voice. Keynote address. Alpha Phi Omega National Service Fraternity, National Volunteers Conference, Independence, MO.

Ferch, S. R. (2003, September). Servant-leadership, social justice, and forgiveness. International Conference on Leadership, Social Justice and Forgiveness, sponsored by the School of Professional Studies, Gonzaga University, Spokane, WA.

Ferch, S. R. (2003, October). Servant-leadership, and the art of forgiveness. Presentation given to the National Board of the Greenleaf Center. Greenleaf Center for Servant Leadership, Indianapolis, IN.

Ferch, S. R. (2003, June). Servant-leadership and forgiveness.

International Servant-leadership Convention, sponsored by the Greenleaf Center for Servant-leadership, Indianapolis, IN.

Ferch, S. R. (2003, March). The art of leadership: the interior of the leader, reflection, contemplation and action. University of Pretoria, Pretoria, South Africa.

Ferch, S. R. (2003, March). The art of leadership in the public service sector. Ehrkulenie Mayoral governance committee, governing a metropolitan area of 2.8 million people, Johannesburg, South Africa.

Ferch, S. R. (2003, March). Servant-leadership and health-care.

Inter-collegiate Nursing Center for Education (ICNE), Spokane, WA.

Ferch, S. R. (2003, March). Mutual leadership and the enduring marriage.

Christian Life National Convention, Christian Life National Assoc., Spokane, WA.

---

Overseas Experience and Travel

Lived in Germany, Canada, and the U.S.

Traveled for personal, athletics, community, research, leadership, or theology-related purposes to South Africa, Colombia, The Philippines, St. Petersberg, Russia (then Leningrad, U.S.S.R.), The Netherlands, Finland, Sweden, Denmark, France, Hungary, England, Austria, Czechoslovakia, Ireland, and Mexico.

---

Personal Information

1990-present
Husband of an incredible, gifted, glorious wife.
1997-present
Father of a first brilliant, wonderful, joyful daughter.
2002-present
Father of a second shining, lovely, valiant daughter.

2005-present

Father of a third ebullient, elegant, magnificent daughter.

---

Certifications

1997-present Washington State Licensed Clinical Psychologist
1995-97 Washington State Certified Marriage and Family Therapist
1995-97 Washington State Certified Mental Health Counselor