Andrea T. Hougen
Civil Engineering
Professional Interests: Civil Engineering, Structural Engineering,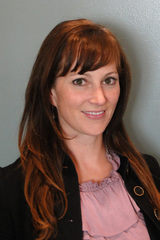 Environmental Engineering

Position: Lecturer

Phone: 509-313-5749
Office: Herak 241
Email: hougen@gonzaga.edu

Education & Licensure:
B.S. Civil Engineering, Gonzaga University
P.E. Professional Engineer, State of Washington and Idaho
S.E. Structural Engineer, State of Washington and Idaho

Biographical Description: Ms. Andrea Hougen is an instructor for the School of Engineering and Applied Sciences at Gonzaga University. She teaches a variety of civil engineering courses, including Statics, Construction Materials Laboratory, Environmental Engineering Laboratory, and Senior Design. She has been involved in the structural engineering field for over sixteen years as a practicing engineer. Her specialty involves design of heavily reinforced concrete buildings subject to high wind and seismic forces. Ms. Hougen's interests include design and analyses of structures using various building materials including concrete, masonry, timber and steel. She has been a member of the following technical societies: American Society of Civil Engineers (ASCE), American Institute of Steel Construction (AISC), Society of Women Engineers (SWE), and Structural Engineers Association of Washington (SEAW). She served on the Structural Engineer's Association of Washington state board of trustees and as the Spokane chapter president of SEAW in 2009.