Dr. Thomas Jeannot
Prof. Tom Jeannot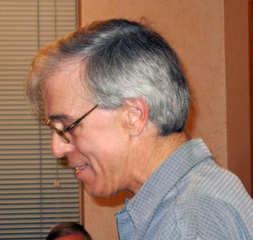 Tom Jeannot
is Professor of Philosophy at Gonzaga University. He works on Marxism and Critical Theory, American philosophy, philosophical hermeneutics, and ethics. His articles have appeared in
Transactions of the Charles S. Peirce Society, Journal of Speculative Philosophy, International Philosophical Quarterly, Ultimate Reality and Meaning, Historical Materialism, International Journal of Social Economics
, and various edited collections. His most recent work has been on the intersections in Marx's thought between Marxist-Humanism and Alain Badiou.
You can reach him at
jeannott@gonzaga.edu
.
Dr. Jeannot's
Curriculum Vitae
"
General Bias and Catholic Identity
" a reflection on being a faculty member at a Jesuit university.