Home Page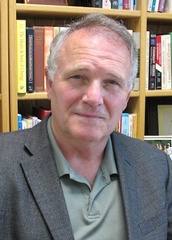 Dr. Tom Trotter
Director, Graduate Studies in School Psychology/
Clinical Placement Coordinator
Lecturer, Counselor Education
Professor Emeritus, Counseling & School Psychology, University of Idaho
School of Education
Gonzaga University
502 E. Boone Avenue
Spokane, WA 99258

Phone: 509-313-3840
Fax: 509-313-5964

Office Location
Rosauer Center, Room 120

Clinical Placement Program
Through the Clinical Placement Office, opportunities are identified in the field through which students are placed as Practicum counselors under the supervision of qualified counseling and human services professionals. Typically, the 100 clock-hour Practicum evolves into a 600 clock-hour internship the following school year. Through this same office, the quality and productivity of Practicum and Internship placements are closely monitored in collaboration with the student him/herself, the site supervisor, and the University supervisor.

Counselor Education has an ever-expanding inventory of Practicum-Internship sites across many communities in the Inland Empire. In addition to placements at more traditional mental health clinics, students can be placed at area correctional facilities, residential treatment programs, the VA hospital and veterans' outreach centers, the YWCA's Alternatives to Violence Program, elder services, programs and services for the homeless, the Gonzaga and area community college counseling centers, women's shelters, the regional health district, etc.

The Counselor Education Program, in addition to being fully accredited through the American Counseling Association, is affiliated with the Equine Assisted Growth and Learning Association (EAGALA) and placement with a participating agency leads to certification in this specialty area.