Annie Voy, Ph.D.
Associate Professor of Economics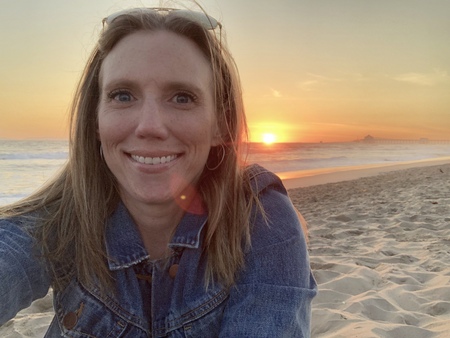 Contact Information
502 E. Boone Ave.
AD Box 9
Spokane, WA 99208-0009
Office: Jepson Center 254
Phone: 509.313.7098
Fax: 509.313.5811
voy@gonzaga.edu

Education
Ph.D., Economics, University of Oregon, 2009
M.S., Economics, University of Oregon, 2005
M.A., Economics, Tufts University, 2002
B.A., Economics and Business Administration, Saint Mary's College, 2001


Brief Biography
Annie specializes in applied microeconomics--especially international trade and development economics--with a focus on child welfare including child labor. Her current research endeavors seek to measure and evaluate childbirth outcomes in the U.S. Annie joined the economics department at Gonzaga University in 2009 after receiving her Ph.D. from the University of Oregon (Go Ducks!). Dr. Voy teaches courses in the School of Business, Economics Program and International Studies. She teaches Global Economic Issues, International Economics, and Intermediate Microeconomics.
CV (abbreviated)

|

Google Scholar | LinkedIn | Blog


Selected Publications
Voy, A. (2015) "Trade and Child Labor," in O. Morrissey, R. Lopez, and K. Sharma (Eds.),
Handbook on Trade and Development
, Chapter 8.
Voy, A. (2014) "
Sector-Specific Variations in the Effect of Trade on Child Labor
,"
Economics Bulletin
, 34(1), pp. 385-394.
Voy, A. (2012) "
Globalization, Gender and Child Work
,"
Oxford Development Studies
, 40(1), pp. 1-19.
Barone, G., Henrickson, K., and Voy, A. (2012) "
Baggage Fees and Airline Stock Performance: A Case of Initial Investor Misperception
,"
Journal of the Transportation Research Forum,
51(1), pp. 5-18.
Davies, R.B. and Voy, A. (2009) "
The Effect of FDI on Child Labor
,"
Journal of Development Economics
, 88(1), pp. 59-66.
Annie Voy Gonzaga Voy, Annie Annie Voy Gonzaga Voy, Annie University