Courses Taught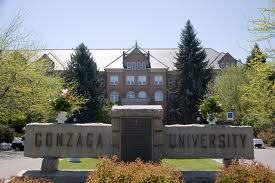 Dr. John Caputo General Descriptions of Courses I offer:
Undergraduate
:
COMM 101: Mass Communication
COMM 305: Communication Theory and Research
COMM 418: Intercultural and International Communication
COMM 480: Themes In Communication Studies
SPCO 101: Introduction to Speech Communication
SPCO 270H: Honors Rhetoric
SPCO 400: Nonverbal Communication
SPCO 453: Interpersonal and Small Group Communication
SPCO 455: Speech: Secondary Schools
SPCO 497: Internship
SPCO 498: (PRL 498): Senior Communication Colloquium
GRADUATE:
COML 501: Qualitative Research
COML 508: Theorizing Communication
COML/ORGL 504: Organizational Communication
COML/ORGL 506: International and Intercultural Communication
COML 511: Communication Consulting and Training
COML 513: Advanced Topics in Communication: Renaissance Rhetoric
COML 513: Seminar in Interpersonal Communication
COML 517: Media Convergence
COML 520: Communication Leadership Internship
COML 680: Thesis
Communication Arts Courses:
COMM 101: Mass Communication
An overview of mass media processes in America; economic, technological, and ideological issues in contemporary systems. Current problems and criticism. Required first course for all Communication Arts majors except Theatre. Prerequisite: none. Fall and Spring.

COMM 305: Communication Theory and Research
This course examines various "ways of knowing" about communication. The course will consist of a review and criticism of the major approaches to communication research and the major theories that have been devised by scholars to explain and predict the processes and effects of human communication. See Communcation Theory Think Tank Project. Prerequisite: junior standing and permission. Fall.
COMM 418: Intercultural and International Communication
Identification and analysis of processes and problems of communication as affected by national cultures. Effects of differences in attitudes, social organization, role expectations, language and nonverbal behavior, all of which are interrelated. Principles of communication theory as they apply to the intercultural context will be studied. Prerequisite: sophomore standing and permission. Spring. * Meets College of Arts and Sciences Diversity Req.
COMM 480: Themes in Communication Studies
The specific theme of the course varies each semester, but bridges the several perspectives represented by the five programs within Communication Arts. Themes presented may include: Distortion (Propaganda, Deception, and Lies),Communication & Social Change (Campaigns, Crusades, and Agi-Props), Communication & Criticism, Ethical Issues in Communication, Media Effects, Intercultural Communication, Communication & Technology, Ways of Seeing, Semiotics and Communication, Philosophy of Language, Virtual Realities, Audience & Self. Prerequisite:junior standing. Course may be repeated. On sufficient demand.
Speech Communication Courses:
SPCO 101: Introduction to Speech Communication
Basic principles of speech communication for public address, small group, and interpersonal communication settings. Emphasis on oral communication proficiency. Prerequisite: none. Fall and Spring.
SPCO 270H: Honors Rhetoric
The principles and historical development of rhetoric from classical to contemporary speeches. Speeches by students will demonstrate their grasp of rhetoric. Prerequisite: Honors Program. On sufficient demand.
SPCO 400: Nonverbal Communication
Comprehensive study of the role of nonverbal communication in interpersonal relationships. Current research, discussion, and exercises are used to understand the definition and importance of nonverbal communication as a social semiotic. Prerequisite: junior standing. On sufficient demand.
SPCO 453: Interpersonal and Small Group Communication
Study of interpersonal and small group communication behaviors, research and theory. Practice and application of theory. Prerequisite: SPE 101 or permission, junior standing. Fall, Spring, and Summer.
SPCO 455:Speech: Secondary Schools
Directed teaching of speech in the secondary schools. Prerequisite: senior standing or permission. On sufficient demand.
SPCO 497:
Internship
Professional work experience in speech communication related fields. Prerequisite: senior standing, 3.0 cumulative GPA, and permission. Fall, Spring, and Summer.
SPCO 498 (PRL 498): Senior Communication Colloquium
The colloquium is designed to assist students ability to articulate the substance of their major as well as develop a philosophy of communication. In this sense, the colloquium will be a capstone on their education here at Gonzaga University. The course will include a substantial reading list, weekly seminars often with guest speakers, a written project and the development of a portfolio including a resume, writing samples and other completed work, and a philosophical statement of communication. Required of all public relations and speech communication majors in their senior year. Prerequisite: permission. Spring.
Communication Leadership Courses:
COML 500 Organizational Leadership
Drawing on material from various social science disciplines, this integrated course focuses on research and models of leadership relevant to defining and achieving collective goals in a variety of organizational settings.
COML 501 Communication and Organizational Research
Study of the inquiry process, emphasizing research design and methodologies appropriate to investigation of organizational dynamics and human behavior; both qualitative and quantitative methods are explored.
COML 503 Communication and Organizational Ethics
Inquiry into the philosophic foundations of interpersonal relations and values in organizational contexts with emphasis on applications of ethical systems to the responsibilities of people in organizations toward society and individuals.
COML 504 Organizational Communication and Leadership
This course explores contemporary concepts about the meanings and functions of communication in organizations. All organizations -- from Microsoft, to churches, to social clubs, and universities -- rely on communication, and being able to communicate strategically is crucial to meaningful participation in every one of them. Organizational communication encompasses not only communication within businesses, but also within large private or nonprofit associations, larger community groups, and governments both large and small. We cover such selected topics in organizational communication research, such as culture, socialization, systems theory, communication and technology, and globalization.
COML 506 International and Intercultural Communication
This course examines theories and issues in international and intercultural communication that impact global, national and regional organizations. Practical application of organizational leadership in the context of diversity will be explored through a lens of culture, ethnicity, race gender orientation and disability awareness. Additionally this course examines issues in global media and globalization.
COML 508 Theorizing Communication
This course investigates the major social scientific theories of communication, with emphasis on understanding theorizing as a process of constructing visions of reality. Students develop the ability to analyze critically the underlying assumptions of theoretical models of communication. Additionally, we explore the advanced study of relationship between communication, media language, and human perception. Writers studied include: Plato, Aristotle, Kenneth Burke, Marshall McLuhan, and Walter Ong.
COML 509 Social Dynamics of Communication Technologies
Does communication technology cause social change or do social factors cause change in communication technologies? Examination of relationships between mass media and community and computers and the self.
COML 511 Seminar in Communication Consulting and Training
This seminar is about communication training and consulting. Based on communication theory and research, our goal is to understand and explore the factors that help communication effectiveness in organizational settings and develop your rhetorical skills to become effective trainers and consultants. Organizations need to stay competitive in modern societies; companies must attract and retain, train and retrain the best employees. This training and retraining is done through both internal and external trainers and consultants. This course explores the unique application of communication skills to Human Resource Development and Training. There is practice in developing resources, marketing, proposal writing, workshop development, and evaluation. This course combines both theory and praxis and has three phases: Phase I, Background on Training and Development and Developing Presentation Skills; Phase II: Developing Curriculum and Presenting Mini-Workshops; and Phase III, Exploring Ethical Issues and Starting Up Your Own Consulting Business.
COML 512 Seminar in Strategic and Corporate Communication
Using communication theory and public relations practices, this seminar focuses on strategic and corporate communication in profit and not-for-profit corporate settings.
COML 513 Seminar in Advanced Topics in Communication
The specific theme of this course varies each time it is offered because communication is constantly evolving. Some would say we are in the fourth communication revolution in the history of human experience. This seminar explores cutting edge new technologies, theory, and issues.
COML 514 Seminar in Advanced Criticism
This seminar is intended to help students understand the value of media criticism and to develop the standards, outlook and technique that will allow them to criticize capably not only the standard "media" -journalism and broadcasting- but also theater, movies, dance, art, music, political speech and architecture. All of these are the means by which social and cultural messages are transmitted to the public. Each of these media has its own special requirements, but they also have common aspects.
COML 515 Seminar in Interpersonal and Small Group Communication
The focus of this seminar is on the current literature about communication in interpersonal relationships. Seminar participants consider aspects of relational communication problems and strategic interpersonal communication.
COML 516 Seminar in Media Literacy
Media literacy is developing an understanding of the mass media both form and function: the techniques they use, the ideologies they carry, the business motivations that drive them and the artistic expressions reached. This seminar examines the implications of several forms of communication on how we live and what we believe. Impact of mass media on modern societies, conflicting social interest, and the needs of different groups in society. Formation of public opinion, diffusion of innovation, and the nature of propaganda.
COML 517-19 Communication Practicum: Speech, Writing, Multi-Media
This practicum is designed to merge theory and praxis and provide practical application of communication knowledge and action with a focus on public speaking and group processes, written communication, and the creation of multi-media products. Team members will give two speeches (one will be video-taped), participate in a group session, writing that will include organizing, first and last drafts, and editing, and web-page creation that will include the use of voice and video components.
COML 520 Communication Leadership Internship
The graduate internship is designed for students who enter the degree program without prior practical work experience in the communications industries, are looking to update their knowledge of communication practices, or seek the opportunity to work in a communication industry either locally, nationally or internationally. Prior approval required.
COML 680 Thesis or Project
The Master of Arts Program in Communication and Leadership Studies prepares students broadly for professional advancement or for doctoral academic work. Depending on their goals and background, M.A. students may be admitted into a thesis or non-thesis course of study.

If you have any questions, email me at caputo@gonzaga.edu.