Selected Overseas Teaching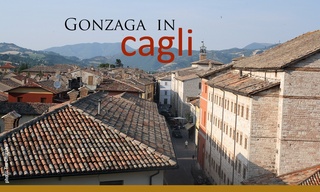 • Director, Gonzaga-in-Cagli Project. (2009-2011).
The Gonzaga-in-Cagli Project is a cultural immersion program built around intercultural communication, language and multi-media. held in the Apennine medieval city of Cagli in the provide of LeMarche. See
coml.gonzaga.edu for details.
• Gonzaga University in Florence, (1998 – present).
I have taught for our GIF program on ten different occasions. The past eight years, I have brought graduate students to Florence and additionally supervised their travel throughout central and northern, Italy. In the spring of 1998, I assisted the Dean of Students in Florence on weekend undergraduate travel to Sicily, Venice, Cinque Terra, France, Germany and Austria. For more information see:
Leadership in Italy
• Loyola College of Maryland
, Summer Professional Media Experience, Cagli and Camerano, Italy (2002 - 2009), and Armagh, Northern Ireland (2007).
• I served as Assistant to the Director. (Summer 2006)
• Director of the Program in Camerano, Italy (2006).
•
Supervised student travel
to Rome, Florence, Venice, Siena, San Gimignano, Gubbio, Urbino, Perugia and Assisi.
• University of Kent at Canterbury, England
. Fulbright Exchange Fellow and Visiting Scholar-In-Residence on six different occasions.