Brian G. Henning, Ph.D.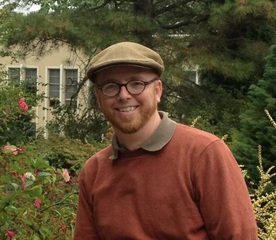 Professor of Philosophy
and Environmental Studies
Gonzaga University

Rebmann House, Room 113
502 E. Boone Ave.
Spokane, WA 99258
henning@gonzaga.edu
1.509.313.5885
Curriculum Vitae
Welcome to my homepage. I am Professor of Philosophy and Environmental Studies at Gonzaga University in Spokane, Washington.
I was born in Twin Falls, Idaho and was raised in Boise, Idaho, where I graduated from Boise High School. I received my BA
summa cum laude
from Seattle University and my MA, MPhil, and PhD in philosophy from Fordham University in New York City. Afte
r teaching for five years at Mount St. Mary's University in Emmitsburg, MD, I joined Gonzaga Uni
versity in 2008.
(Why I left the
Mount
.)
I regularly teach sections of Philosophy of Human Nature in both the Fall and Spring. My recent electives have been Environmental Ethics (Fall and Summer 1) and Ethics of Global Climate Change (Spring), both of which count toward the Philosophy Major/Minor as well as the Environmental Studies Major/Minor. Outside of teaching, my service to the Gonzaga community focuses primarily on environmental issues through my work with the Advisory Council on Stewardship and Sustainability, which I helped found in 2008. More recently, my work on this has shifted from operations to curriculum, where I am working to create a Sustainability Across the Curriculum initiative called the Cataldo Project.
Philosophically, I am interested in the intersection of metaphysics, aesthetics, and ethics. At this rich crossroad I find
inspiration from the 20th century's most important systematic philosopher, Alfred North Whitehead (1861-1947). I work to advance the study of his philosophy of organism as Director of Research for the Whitehead Research Project, Executive Editor of the Critical Edition of Whitehead, and Co-Editor of Contemporary Whitehead Studies book series. As the Secretary-Treasurer of the Metaphysical Society of America, I work to maintain a space for genuine systematic and speculative philosophy.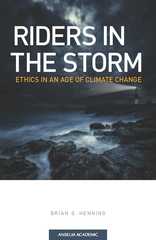 I have authored and edited several books and articles

.

My 2005 book, The Ethics of Creativity, was awarded the John N. F
indlay Book Prize from the Metaphysical Society of America for the best work of metaphysics published between 2001 and 2006
. My most recent book, entitled
Riders in the Storm: Ethics in an Age of Climate Change,
is due to be published in February of 2015
.
See my
curriculum vitae
for a complete list of my scholarly adventures.
Books

Riders in the Storm: Ethics in an Age of Climate Change (forthcoming, Anselm Academic 2015).
Genesis, Evolution, and the Search for a Reasoned Faith, co-authored with Mary Katherine Birge, Rodica Stoicoiu, and Ryan Taylor (Anselm Academic 2011). Using as their starting point the ongoing discussion regarding evolutionary theory and the biblical accounts of creation, four scholars from four different disciplines (biblical studies, evolutionary biology, philosophy, and systematic theology) consider the complex and often fraught relationship between science and religion.
The Ethics of Creativity: Beauty, Morality, and Nature in a Processive Cosmos (University of Pittsburgh Press 2005). (Awarded the Metaphysical Society of America's 2007 John N. Findlay Book Prize.) Re-released in paperback 2014.
Edited Volumes
Thinking with Whitehead and American Pragmatism: Experience and Reality, co-edited with William Myers and Joseph John (forthcoming April 2015, Lexington Books)
Being in America: Sixty Years of the Metaphysical Society, co-edited with David Kovacs (Rodopi 2014). Through a selection of Presidential Addresses, this volume explores the role and significance of the Metaphysical Society of America in the trajectory of philosophy in America over the last six decades (1950-2010).
Beyond Mechanism: Putting Life Back Into Biology, co-edited with Adam C. Scarfe; foreword by Stuart Kauffman (Lexington Books/Rowman & Littlefield 2013). In a unique approach which creates a dialogue between biologists and philosophers, this volume shows that a new model is growing out of the older explanatory scheme, one that is consistent with Darwinism, but open to alternative, more inclusive modes of thinking in respect to the natures of life and of the organic world.

Beyond Metaphysics? Explorations in Alfred North Whitehead's Late Thought, co-edited with Roland Faber and Clinton Combs (Rodopi 2010). This volume offers a sort of Copernican revolution in Whitehead interpretation, methodologically and conceptually inviting its contributors to observe Whitehead's work from the perspective of his later works.
Articles and Chapters
"Hierarchy Without Anthroparchy,"

Beyond the Bifurcation of Nature: A Common World for Animals and the Environment. Ed. Brianne Donaldson (Cambridge Scholars Press 2014). (pdf)
"Following Lucretius' Dart," invited article in volume on Whitehead and art, eds. Sarah Demeuse and Manuela Moscoso (Archive Books 2014). (pdf)
"Sustainability and Other Ecological Mistakes: In Defense of Moral Ideals," in Beyond Superlatives, eds. Faber, Hustwit, Phelps (Cambridge Scholars Press 2014). (pdf)
"Animals, Ethics, and Process Thought: Hierarchy without Anthroparchy," Process Studies 42.2 (2014). (pdf)
"Of Termites and Men: On the Ontology of Collective Individuals," in Beyond Mechanism: Putting Life Back Into Biology, eds. Henning and Scarfe (Lexington Books/Rowman & Littlefield 2013). (pdf)

"Standing in Livestock's 'Long Shadow': The Ethics of Eating Meat on a Small Planet," Ethics & the Environment 16 (2011): 63-93. (pdf)
"The Robbery of Life and the Ethics of Eating Animals," Creative Transformation 19:3-4. (pdf)
"From Exception to Exemplification: Understanding the Debate Over Darwin" in Genesis, Evolution, and the Search for a Reasoned Faith (Anselm Academic, 2011).
"Introduction: Whitehead's Other Copernican Turn," with Roland Faber in Beyond Metaphysics? Explorations in Alfred North Whitehead's Late Thought (Rodopi, 2010).
"Re-centering Process Thought: Recovering Beauty in A. N. Whitehead's Late Thought" in Beyond Metaphysics? Explorations in Alfred North Whitehead's Late Thought (Rodopi 2010). (pdf)
"Swarms, Schools, Flocks, and Colonies: Exploring the Ontology of Collective Individuals" The Global Spiral 10.3 (2009). (pdf)
"Trusting in the 'Efficacy of Beauty': A Kalocentric Approach to Moral Philosophy," Ethics & the Environment 14.1 (2009): 101-128. (pdf)
"From Despot to Steward: The Greening of Catholic Social Teaching," in The Heart of Catholic Social teaching: It's Origin and Contemporary Significance, Ed. David M. McCarthy (Grand Rapids, MI: Brazos Press, 2009). (pdf)
"Process and Morality," in Handbook of Whiteheadian Process Thought, Ed. Michel Weber (Frankfurt, Germany: Ontos Verlag, 2008). (pdf)

"Is There an Ethics of Creativity?" in

Chromatikon II: Yearbook of Philosophy in Process

, Eds. Michel Weber and Diane D'Epremesnil (Presses universitaires de Louvain, 2006). Also published in

Whiteheadian Ethics,

Ed. Theodore Walker (Cambridge Scholars Publishing, 2006).

(

pdf

)

"Morality in the Making," Science and Theology News 6.10 (June 2006): 31-33. (pdf)
"Saving Whitehead's Universe of Value: An 'Ecstatic' Challenge to the Classical Interpretation," International Philosophical Quarterly 45 (2005): 447-466. (pdf)
"Getting Substance to Go All the Way: Norris Clarke's Neo-Thomism and the Process Turn," The Modern Schoolman 81 (2004): 215-225. (pdf)
"On the Possibility of a Whiteheadian Aesthetics of Morals," Process Studies 31 (2002): 97-114. (pdf)

"On the Way to an E

thics of Creativity," International Journal for Field-Being 2 (2002) Article No. 3. (html)