Counseling Center Director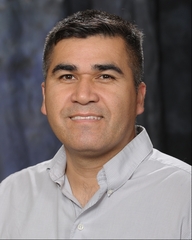 My role at the Counseling Center, in collaboration with our professional and competent staff, is to strongly support the university's mission, goals and objectives. We are committed to preparing students to meet 21st century needs and demands and to improve wellness at Gonzaga University. The counseling work we do is pretty interesting, exciting and diverse. It includes the basic process of counseling for both personal and career related needs, in addition to crisis management, consultations, training (outreach), and interactive programs. Some of these services support the university's mission in that they enhance the student's engaged, interactive and reflective learning. Ultimately, counseling services strive to enhance student critical thinking, problem solving, goal setting, behavior change, communication, self-awareness, diversity awareness, personal development, emotional well-being, and confidence. This makes my counseling role at Gonzaga University extremely meaningful and rewarding.
Mi función en el Centro de Consejería, en colaboración con mis colegas profesionales y competentes, es apoyar totalmente los objetivos, metas y misión de la universidad. Nuestro compromiso es preparar estudiantes para enfrentar las necesidades y exigencias del siglo 21 y para mejorar el bienestar de la Universidad de Gonzaga. El trabajo de consejería es muy interesante, emocionante, y diverso. Incluye los procesos básicos de consejería ya sea para necesidades personales o vocacionales, además del manejo de crisis, consultoría, capacitación (alcance comunitario), y programas interactivos. Algunos de estos servicios apoyan la misión de la universidad ya que mejoran el aprendizaje involucrado, interactivo y reflexivo del estudiante. Como propósito final nuestros servicios de consejería aspiran a mejorar el pensamiento crítico, la resolución de problemas, planeación de metas, cambio conductual, comunicación, auto conciencia, conciencia de la diversidad, desarrollo personal, bienestar emocional, y el aumento de la confianza de la persona. Esto hace mi papel de consejería aquí en la Universidad de Gonzaga extremadamente significativo y gratificante.