Student Resources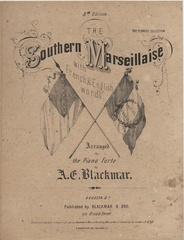 The best first stop for history resources is our very own GU Library page
http://www.gonzaga.edu/Academics/Libraries/Foley-Library/Subject-Guides/Arts-Humanities-Subject-Guides/U.S.-History.asp



Visit some of these other great websites for resources on early American history:
1. American Memory, From the Library of Congress Collections
http://www.loc.gov/library/libarch-digital.html
Browse by topic: http://memory.loc.gov/ammem/index.html
Browse by a variety of criteria: http://memory.loc.gov/ammem/browse/index.html
List of All Collections: http://memory.loc.gov/ammem/browse/ListAll.php
American Memory provides free and open access through the Internet to written and spoken words, sound recordings, still and moving images, prints, maps, and sheet music that document the American experience. It is a digital record of American history and creativity. These materials, from the collections of the Library of Congress and other institutions, chronicle historical events, people, places, and ideas that continue to shape America, serving the public as a resource for education and lifelong learning. American Memory is a gateway to the Library of Congress's vast resources of digitized American historical materials. Comprising more than 9 million items that document U.S. history and culture, American Memory is organized into more than 100 thematic collections based on their original format, their subject matter, or who first created, assembled, or donated them to the Library. The original formats include manuscripts, prints, photographs, posters, maps, sound recordings, motion pictures, books, pamphlets, and sheet music. Each online collection is accompanied by a set of explanatory features designed to make the materials easy to find, use, and understand. Collections may be browsed individually, searched individually (including full-text searching for many written items), or searched across multiple collections.
2. WWW. History, From George Mason University
http://historymatters.gmu.edu/browse/wwwhistory/
This feature is an annotated guide to the most useful websites for teaching U.S. history and social studies. We have carefully selected and screened each website for quality and provide a paragraph annotation that summarizes the site's content, notes its strengths and weaknesses, and emphasizes its utility for teachers. Information is provided on the type of website (Archive, Electronic Essay, Gateway, Journal, Organization, Syllabi/Assignments) and the type of resource (text, images, audio, and video). Browse sites by topic and time period or look through a list of some of our favorite sites on this page.
3. Making of American Books, From the University of Michigan
http://quod.lib.umich.edu/m/moagrp/
Making of America (MOA) is a digital library of primary sources in American social history primarily from the antebellum period through reconstruction. The collection is particularly strong in the subject areas of education, psychology, American history, sociology, religion, and science and technology. The book collection currently contains approximately 10,000 books and 50,000 journal articles with 19th century imprints.
4. Documenting the American South, From the University of North Carolina
http://docsouth.unc.edu/
Documenting the American South (DocSouth) is a digital publishing initiative that provides Internet access to texts, images, and audio files related to southern history, literature, and culture. Currently DocSouth includes fourteen thematic collections of books, diaries, posters, artifacts, letters, oral history interviews, and songs.
5. The Avalon Project, From Yale University
http://avalon.law.yale.edu/subject_menus/major.asp
The Avalon Project will mount digital documents relevant to the fields of Law, History, Economics, Politics, Diplomacy and Government. We do not intend to mount only static text but rather to add value to the text by linking to supporting documents expressly referred to in the body of the text.
6. The Historical Text Archive, From Donald J. Mabry, former Director of the Institute for the Humanities at Mississippi State University
http://historicaltextarchive.com/links.php
Thousands of links to historical collections, archives, museums, etc., arranged by topic, but especially usefully arranges by place, including states.
7. Washington State History, From the Washington State Government
http://www.sos.wa.gov/history/
Washington State Historic Newspapers
http://www.sos.wa.gov/history/newspapers.aspx
Washington State Classics of History
http://www.sos.wa.gov/history/publications.aspx
The State Library is delighted to present Classics in Washington History and Washington state newspapers and digital sources. This digital collection of full-text books and other sources brings together rare, out of print titles for easy access by students, teachers, genealogists and historians. Visit Washington's early years through the lives of the men and women who lived and worked in Washington Territory and State.
8. The American Folklife Center, From The Library of Congress Digital Collections
http://www.loc.gov/folklife/onlinecollections.html
The American Folklife Center provides online access to selected portions of our collections. We create our own online presentations on various topics and the American Memory project provides additional online access to selected collections. Online content may include audio samples of music and stories, digital images of rare letters and photographs, and video clips.
9. Documents for the Study of American History, From Virtual Library
http://www.vlib.us/amdocs/index.html
Thousands of documents listed in chronological order useful especially to the study of various aspects of American history.
10. Virtual Library History Central, From the European University Institute
http://vlib.iue.it/history/index.html
A lot of everything from literally everywhere.

11. Internet Archive
http://www.archive.org/

The Internet library's purposes include offering permanent access to historical collections that exist in digital format, including texts, audio, moving images, and software as well as archived web pages, and provides specialized services for adaptive reading and information access for the blind and other persons with disabilities.

12. National Archive
http://www.archives.gov/research/arc/topics/

Online public access to the records of the United States National Archives.

13. Nines
http://www.nines.org/

Nines is is a scholarly organization devoted to forging links between the material archive of the nineteenth century and the digital research environment of the twenty-first. Nines works as a digital bibliography of nineteenth century sources and scholarship.

14. Common-place
http://www.common-place.org/web-library/

The Common-place Web Library is an annotated selection of web resources on a wide variety of topics of American History, ranging from the histories of states, education, quilts, schoolbooks, maps, food, Abe Lincoln and even pets.