Brian G. Henning, Ph.D.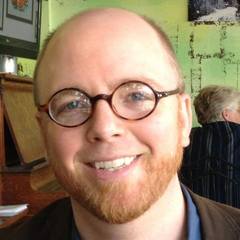 Professor of Philosophy

Professor and Chair of Environmental Studies
Faculty Fellow for Sustainability

Gonzaga University

Welcome to my homepage. I am Professor of Philosophy and Environmental Studies at Gonzaga University in Spokane, WA. Currently I serve as Chair of Environmental Studies and as Gonzaga University Faculty Fellow for Sustainability. I was born in Twin Falls, Idaho and was raised in Boise, Idaho, where I graduated from Boise High School. I received my B.A.
summa cum laude from Seattle University and my M.A., M.Phil., and Ph.D. in philosophy from Fordham University in New York City. After teaching for five years at Mount St. Mary's University in Emmitsburg, MD, I came to Gonzaga University in 2008.
(Why I left the
Mount
.)
I regularly teach Environmental Ethics and occasionally Ethics of Global Climate Change. Outside of teaching, my service to the Gonzaga community focuses primarily on environmental issues through my work with the Advisory Council on Stewardship and Sustainability (2008-2015), which I helped found in 2008. Since 2015 I have served as Gonzaga's Inaugural Faculty Fellow for Sustainability, focusing on the creation of a sustainability across the curriculum initiative called the
Cataldo Project
. Since 2015 I have also become invested in leading the campaign for
fossil fuel divestment at Gonzaga University
. In 2017 I helped to found
350 Spokane
, a local branch of the international grassroots climate action group 350.org.
Philosophically, I am interested in the intersection of metaphysics, aesthetics, and ethics. At this rich crossroad I find inspiration from the 20th century's most important systematic philosopher, Alfred North Whitehead (1861-1947). I work to advance the study of his philosophy of organism as Director of Research for the
Whitehead Research Project
, Founding Executive Editor of the
Edinburgh Critical Edition of the Complete Works of Alfred North Whitehead
, and Founding Co-Editor of
Contemporary Whitehead Studies
book series. I have authored or edited 7 books and more than 30 articles, including the award winning book
The Ethics of Creativity
. My most recent book is
Riders in the Storm: Ethics in an Age of Climate Change
. I am currently working on an anthology on non-anthropocentric approaches to climate ethics and an edited volume of new research provoked by the first volume of the Critical Edition of Whitehead. With Joseph Petek and George Lucas I am editing the second volume of the Critical Edition. During my next sabbatical I will be completing a new monograph exploring the metaphysical foundations of environmental ethics.
See my
curriculum vitae
for a complete list of my scholarly adventures. You can find more about my
books and articles here
.