History Online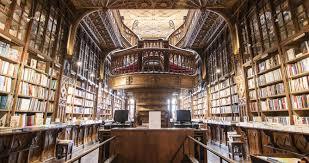 "You cannot imagine what great delight this profession affords. It's as if . . . in every inarticulate scrawl, in every collection of forgotten chronicles, there presides a mischievous sprite, winking at you, who at the appropriate time confers on you your reward in the form of renewed wonder."
-
Jacques Yonnet
These blogs, podcasts, and journals, all created by historians, illustrate the diversity of interests of our beloved profession. There is something for everyone here. The overly-curious may find themselves suspended in a state of timeless wandering.
Active History
A website that connects the work of historians with the wider public and the importance of the past to current events.
Africa Past and Present
A podcast about history, culture, and politics in Africa and the diaspora.
Age of Revolutions
An open access, peer-reviewed, online journal dedicated to "participating in the humanities, surveying revolutionary changes in history, encouraging the comparative study of revolutions, and exploring the hopes imbued in the term 'revolution.'"
Argonauta
Argonauta is a quarterly publication of the Canadian Nautical Research Society.
BackStory
BackStory is a weekly podcast that uses current events in America to take a deep dive into our past.
Ben Franklin's World
A podcast about Early American History
Beyond Borders
The new Canadian History
Black Perspectives
Black Perspectives is the leading online platform for public scholarship on global Black thought, history, and culture.
Borealia
Borealia is a new academic group blog on early Canadian history, featuring writing by regular, occasional, and guest contributors.
Civil War Talk Radio
Each week since October 2004, host Gerald Prokopowicz and a guest discuss the various aspects of US Civil War History.
Commonplace
A destination for exploring and exchanging ideas about early American history and culture. A bit less formal than a scholarly journal, a bit more scholarly than a popular magazine, Commonplace speaks—and listens—to scholars, museum curators, teachers, hobbyists, and just about anyone interested in American history before 1900.
Contingent
At Contingent, history is for you if you've always been interested in history or if you've never been interested in history. We think everyone can understand and find meaning in stories about the past.
Criminal Records Podcast
A bimonthly true crime podcast all about history's strangest criminal cases.
Dig: A History Podcast
History Matters. Listen Now.
Doing History
What tools and methods do historians use to examine the past?
The Drunken Odyssey
A podcast about the writing life.
Fifteen Minute History
A little bit of everything from UT Austin Historians
Footnoting History
Footnoting History is a bi-weekly podcast series dedicated to overlooked, popularly unknown, and exciting stories plucked from the footnotes of history.
Global History of Sport in the Cold War
Global Maritime History
The purpose of this website is to offer maritime historians of all levels and interests a source of information, a route to reach a wide audience for their written work, and a place for congenial discussion.
History of Japan Podcast
History of Knowledge
A venue for the exchange of ideas and information on the history of knowledge.
History of Philosophy
without any gaps
A chronological series that aims to cover the entire history of philosophy from the Presocratics to the present, and including the Islamic world, India, and China, produced and hosted by Peter Adamson, a professor of philosophy at the Ludwig-Maximilians-Universität in Munich and King's College London.
History of Photography Podcast
A History of the World in 100 Objects
A collaboration between the BBC and the British Museum, it tells a history of two million years of humanity through the objects we have made, starting with the earliest object in the museum's collection.
HistoryExtra
Features interviews with notable historians talking about topics spanning ancient history through recent British to American events.
History Hub
Seeks to make the most recent academic research available on-line to anyone, this series of podcasts feature historians talking about a range of subjects from medieval to modern history, both Irish and international.
The Irish Revolution Podcast
Renowned Irish historian Professor Michael Laffan introduces his series of 10 lectures on The Irish Revolution.
In the Past Lane
A podcast about American History and Why it Matters
Jazz Studies Online
Aims to broaden thinking about Jazz.
The Junto
A group blog made up of junior early Americanists dedicated to providing content of general interest to other early Americanists and those interested in early American history, as well as a forum for discussion of relevant historical and academic topics.
The Last Archive
In The Last Archive, acclaimed historian Jill Lepore traces the history of evidence, proof, and knowledge, in troubled epistemological times. From archives and libraries to interrogation rooms and evidence vaults, Lepore takes listeners around the country--and across the passage of time--in search of an answer to the question: Who killed truth?
Library of Congress Podcasts
Discover the treasures of the Library through its experts and special guests
Migrant Knowledge
Writing knowledge into the history of migration and migration into the history of knowledge
New Books Network
A consortium of dozens of podcasts produced by hosts around the world in different fields that interview authors about their academic books, managed by historian and H-Podcast advisory board member Marshall Poe.
Northwest History
Explorations in digital history in the Pacific Northwest--and beyond.
NOTCHES
A peer-reviewed, collaborative and international history of sexuality blog that aims to get people inside and outside the academy thinking about sexuality in the past and in the present.
Nursing Clio
A platform for historians, health care workers, community activists, students, and the public at large to engage in socio-political and cultural critiques of this ongoing and historical dialogue regarding the gendered body, the history of medicine, popular culture, current events, and other issues that catch our attention.
The Octo
Feeds from popular blogs selected by Katy Telling, Ph.D student at William & Mary, and Joseph M. Adelman, Assistant Editor, Digital Initiatives
The Panorama
Expansive views from the Journal of the Early Republic
Past Present
Weekly podcast that aspires to bring historical insights to political and cultural debates
Practicing History
A podcast devoted to a broad approach to studying history, from research to teaching to methodology to theory.
Perspectives on History
Perspectives on History is the newsmagazine of the American Historical Association.
The Recipes Project
Food, Magic, Art, Science, Medicine
Restless Device
A podcast about extraordinary technology by historian of technology, public historian, and tinkerer Dave Unger.
Shells and Pebbles
Interesting finds on the shores of the history of science.
Southern Spaces
A journal about real and imagined spaces of the US South and their global connetions
Spokane Historical
A web and mobile platform for telling stories of Spokane and Eastern Washington and a project of the Public History program at Eastern Washington University.
Synapsis-A Health Humanities
Journal
Develop conversations among diverse people thinking about medical and humanistic ways of knowing; a "Department Without Walls" that connects scholars and thinkers from different spheres.
Talking Legal History
A podcast of the American Society for Legal History
The Way of Improvement Leads Home
A biweekly discussion dedicated to American History, historical thinking, and the role of history in our every day lives.
Who Makes Sense
A History of Capitalism Podcast
Witness
A unique short-form (usually under 10 minutes) podcast from the BBC that interviews people from around the world who were witnesses to historical events.
Working History Podcast
A podcast produced for the Southern Labor Studies Association.
Unwritten Histories
A blog dedicated to unraveling the mysteries of Canadian history as a field, discipline, and profession.