Internships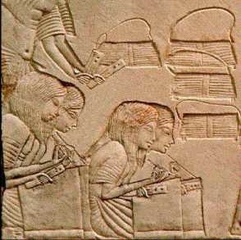 An internship provides an invaluable learning experience, an opportunity to explore a potential career field, a chance to learn and teach history beyond the classroom, and a vehicle for gaining hands-on experience that will enhance your future professional life.
Gonzaga's History Department
offers course credit
for history related internships. We also host campus internships in partnership with Foley Library's Archives and Special Collections and the Woldson Performing Arts Center's Digital Humanities Initiative.
Consider contacting your local libraries, archives, museums, historic sites, courthouses, government offices, non-profits, religious institutions, and parks about internship opportunities or to create your own voluntary internship. Most organizations would welcome your labor in exchange for you gaining some work experience.
For some ideas about places to discover internship opportunities, explore the links below. Remember, these are just a sampling of the types of places which host interns.
Local
Northwest Museum of Art and Culture
Spokane Public Library
Spokane Public Radio
Spokane Diocese Archives
Historic Spokane