Graphoanalysis
Home Page

Welcome to the
WASHINGTON STATE CHAPTER OF THE
INTERNATIONAL GRAPHOANALYSIS SOCIETY
The Washington State Chapter has been using and promoting Graphoanalysis since it was founded by Irma Banghart in 1951.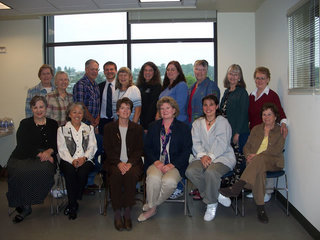 Graphoanalysis is the scientific study of the strokes in a person's
handwriting which disclose the character and personality of the writer.
More information can be found in the link "Study Groups".
---


Officers
The officers are responsible for the running of the chapter.
Seminars
The Washington chapter hosts two seminars a year: the fourth Saturday in April and the third Saturday in September.
Study Groups
Besides the seminars, once a month study groups are held in various cities in the state.
Other Chapters And Links
Besides the Washington State chapter other Graphoanalysis chapters exist.
Gonzaga University
Gonzaga University belongs to a long and distinguished tradition of humanistic, Catholic, and Jesuit education.