Graphoanalysis
Seminars
Reserve Saturday, February 19, 2011, 9:00 AM to 2:00 PM for the IGAS Study Group.

For more information about September 25 look under the heading STUDY GROUPS

PAST SEMINARS


September 20, 2008
Evaluating How People Cope with Change
Speaker: Janet Tilden (IGAS instructor)
From birth to death, life is a series of changes. Some people seem to be better equipped than others to deal with whatever life throws at them—these people are resilient. Others have a much harder time adapting to change. In this seminar, we'll explore how to use Graphoanalysis to evaluate the ways in which people adapt to changing circumstances. In the morning, we'll look at ways people react to change, as well as traits associated with resilience vs. rigidity. In the afternoon we'll put these principles to work by doing some hands-on evaluation with a variety of handwriting specimens. The information in this seminar will help you add another important dimension to the Graphoanalysis reports you prepare for your clients.
September 15, 2007
Build Your Life Around Your Strengths
TALKING TO TEENS ABOUT HANDWRITING ANALYSIS
by Gloria Peach
I have been participating in working with the teens in the library programs in Arizona and Washington State. This has been a very exciting and enriching experience for me because these young people have such open and fertile minds.
They seem to be so interested in this science and how we go about evaluating and interpreting what each individual handwriting specimen reveals to determine the character and personality. They ask very intelligent questions and are eager to learn how to change the way they write certain strokes in order to make adjustments in their own personalities.
I am anxious to share my experiences with you about some insight I have gained and the observations I have made by giving these young people a glimpse of what handwriting analysis can reveal about their own writing. Perhaps some of you will also see the benefits of reaching out to this upcoming generation to stimulate their interest in handwriting analysis.
"Character Analysis by Trees!"
by Lesa Keller
People love talking about themselves and very willing to draw a tree at any time or place. Learn this fun skill based on Handwriting Analysis. Sometimes reading handwriting in public or around others can be intimidating but I have found that asking people to draw a tree is fabulous at parties and other gatherings. But be careful – always ask your host for permission to read trees because it can 'take over the party'.
Lesa Keller has been reading trees for 20 years and has entertained groups as few as 1 or 2 and as many as 80! Lesa enthusiastically invites you to share the fun!
Before you come to the workshop:
Bring 5 trees drawn by friends and family to the workshop. Give them a plain piece of copy paper with the following instructions: "Draw me a tree. Use a pen or pencil – no markers or crayons. Put anything in, on, over, under, or around the tree. Take as little or as long as you'd like. Artistic ability has nothing to do with it. Just draw me a tree." Do not give any other instructions. Remember to bring your own tree - after you learn all the meanings it will be too late!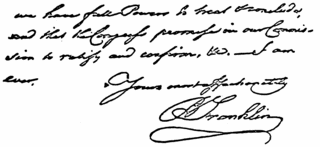 BENJAMIN FRANKLIN